Most people do not consider chiropractic care when searching for headache relief. Today, there are many treatment options available at your chiropractor's office that can help you find solutions for headache pain. At Integrated Health and Wellness, serving Danbury, CT, and the surrounding areas, we offer acupuncture as an effective headache pain relief option. Keep reading to learn more.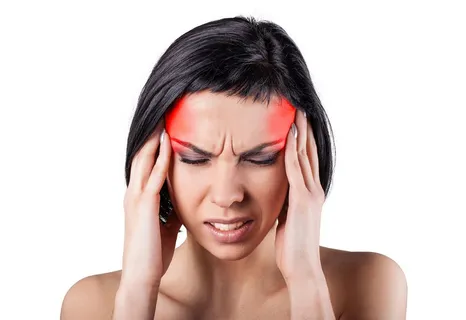 Headache Causes
Headaches can have many causes. Most people consider headaches to be just a common ailment that affects everyone. While there is some truth to this, there are people who experience severe headaches which interfere with their everyday lives. If your headaches have started to have a negative impact on your life, you will want to find pain relief options. Here are some common causes of headaches:
Stress. Stress can have a huge impact on your body. One common way your body will manifest stress is through developing headaches.
Muscle tension. Muscle tension in the back and neck can translate into headaches.
Poor blood circulation. Poor blood circulation can cause constriction of blood vessels in the brain, causing headaches.
How Does Acupuncture Help?
Acupuncture is an ancient treatment that has been used for centuries to treat many different types of pain. Here are some ways acupuncture can help with headache pain:
Relieve inflammation. Some headaches are a result of inflammation. Inflammation in any part of the body will cause pain and discomfort. Acupuncture has been proven to reduce inflammation.
Balance Serotonin. Some research suggests that headaches can be caused by an imbalance in serotonin levels. Acupuncture has a direct effect on serotonin levels, which can help to balance out this problem.
Improve blood circulation. One of the most significant benefits of acupuncture is that it improves blood circulation. Improved blood circulation can have a dramatic effect on your overall health and well-being, including reducing the instances of headaches.
What to Expect during an Acupuncture Session
When you first visit our chiropractor, you can discuss acupuncture as a treatment option. If this is a good treatment path for you, you will be scheduled for a session.
During your acupuncture session, very thin needles are inserted into certain trigger points. Trigger points are determined by Dr. Bailey based on the pain issues you are dealing with. The needles are allowed to remain for a set amount of time.
Many people worry that acupuncture is a painful experience, but patients report that acupuncture is not only painless, but also very relaxing.
To learn more about our services, contact us at Integrated Health and Wellness, serving Danbury, CT. Give us a call today at (203) 221-5361.