Dealing with chronic pain can be frustrating and debilitating. However, there are methods that can help. One of these is acupuncture. At Integrated Health & Wellness LLC in Danbury, CT, we offer acupuncture and chiropractic care methods to alleviate your pain. Our chiropractor, Dr. Richard Bailey, provides personalized care to meet the needs of each patient. He will guide you on what to expect from acupuncture and answer your questions.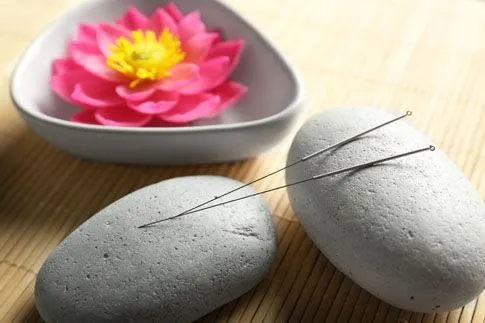 What Is Acupuncture?
Acupuncture is a technique that stimulates specific areas of the body. That stimulation is created through the use of thin needles. These are inserted through the skin at various points and depths to relieve pain and address other issues and conditions. The needles are inserted into specific areas of the body based on your pain. Acupuncture is a commonly used part of Chinese medicine, and has been used for thousands of years. It is gaining popularity, since it is a natural, non-invasive treatment method. Acupuncture is not painful and is often a relaxing experience.
Common Conditions and Injuries Treated
Most commonly, acupuncture is used to treat low back pain, neck pain, and knee pain, such as the discomfort associated with osteoarthritis. It has also been used to treat headaches and migraines. There are some studies taking place that look into using this treatment method for alleviation of hot flashes, cancer treatment symptoms, such as nausea, and depression. Acupuncture improves blood flow and can reduce inflammation, promoting natural healing in the body. This helps with many different chronic pain conditions and brings overall wellness to the body.
What to Expect
During an acupuncture session, thin needles are inserted into areas of the body that are believed to correlate with the symptoms and problems the person is experiencing. The session can take some time, depending on how serious the issue is and how much treatment is needed. Dr. Bailey will explain everything to you before beginning. Once the needles are inserted, you will lay on the table for about 30 minutes, depending on your condition. The needles are then taken out. When performed consistently, numerous acupuncture sessions can help your body heal. Dr. Bailey will help determine how long you need treatment and if you could benefit from other techniques, as well.
Schedule an Appointment with Us in Danbury, CT for Acupuncture
Whether you are suffering from chronic back pain or migraines, we can help. At Integrated Health & Wellness LLC in Danbury, CT, our team provides acupuncture to alleviate your pain naturally. Dr. Bailey will create a personalized treatment plan for your condition so you can return to a healthy, pain-free life. We are happy to answer any questions you have. Call us today to schedule an appointment.